Ladies !!! how are you ??? my weekday girlie looks where long over due, and now with the new Year approaching I wanted to start my resolution . And that's blogging more.So today I made sure to take pictures of a fun outfit that I wore once before
Here
found this dress today and I wanted to dress it down to run around and do errands . And it worked out perfect how just changing the blazer to a cardi transforms the look . Also looking back at that picture I'm now 40 pounds lighter , makes me think how far I've gotten . Its always good to compare before and after pictures to see your results !!!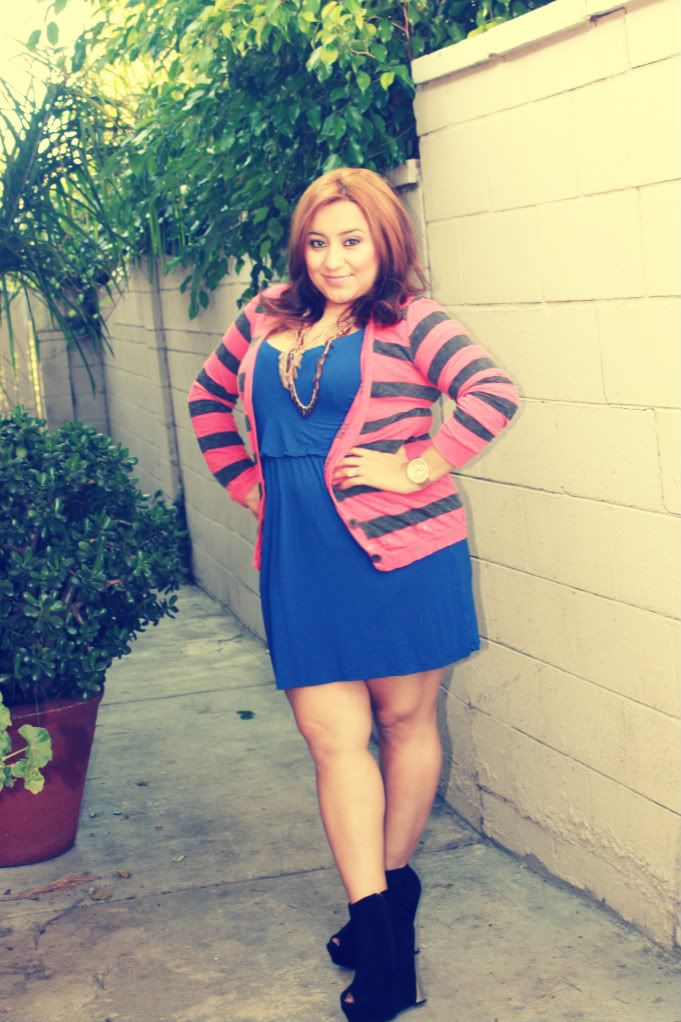 Like my new Dolce watch I got for Christmas !!! love it
What I'm wearing !!! A forever 21 Striped Cardi that I matched with a royal blue cotton dress from Marshall's my amazing Blue Vanilla Necklace !!! and of course
Fancy steps booties
love those wedge booties I particularly live in them !!!
See you next post ladies do you have your New years dress ??? Still thinking in mine we have to start 2012 in style !!!!
Yours,
Curves